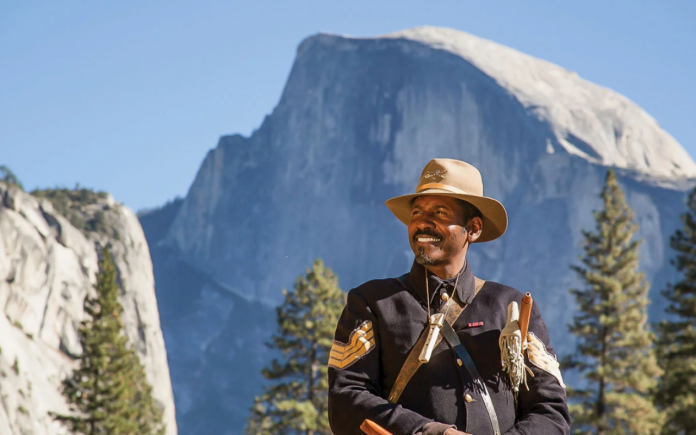 When it comes to the park ranger hats, we immediately think of any broad-brimmed "flat hat." It is part of the classic National Park Service (NPS) ranger uniform and is now widely used for many good reasons. This stuff not only protects the wearer from the harsh rays of the sun but also features a high aesthetic value. Today, let's discuss the history behind these iconic hats.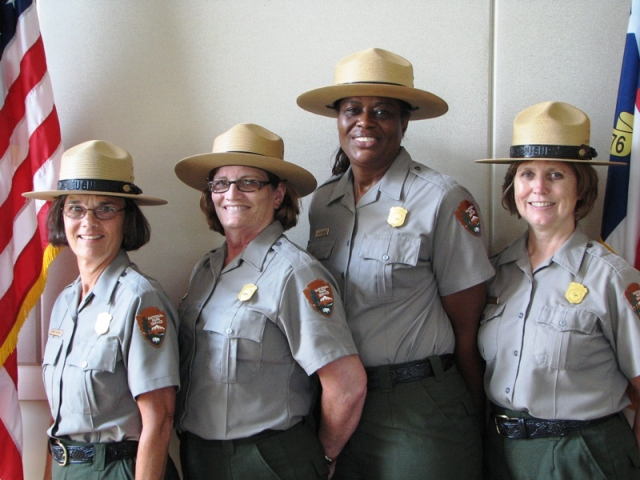 The History Of Uniform Hats For NPS Rangers
This hat's archetypal shape, which is finished with a dome pinched into four quadrants (known as the Montana Pinch or the Montana Peak), was inspired by the dimpled hats used by the Buffalo Soldiers protecting Yosemite National Park and Vaqueros in Mexico.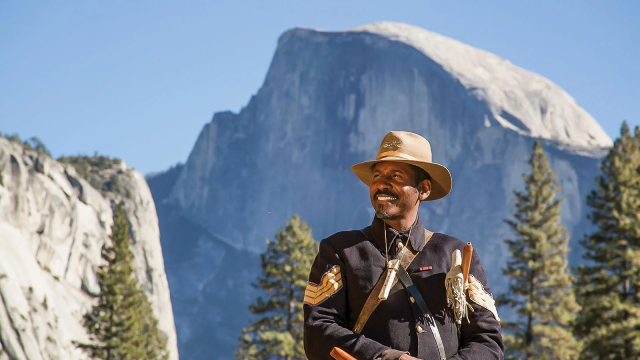 In 1911, these flat hat, topped with that "lemon squeezer" profile, was officially used by the U.S. Army.
The style of straw or felt hats, aka campaign hats, are also referred to as the "Stetson" after the John B. Stetson Company – a cap manufacturer.
In 1920, the hat was first officially applied to the NPS uniform regulations. Yet, it wasn't until 1934 that Stetson officially began selling these hats to NPS.
According to NPS, up to 1959, employees were guided to manually put four minor dents in their hat crown. Later, the dimples were added during the manufacturing process.
Anyone can wear these quad-dented campaign hats. These items are even included in many articles on the topic "What to wear to a picnic?" However, the NPS leather hatband is what completes a ranger look.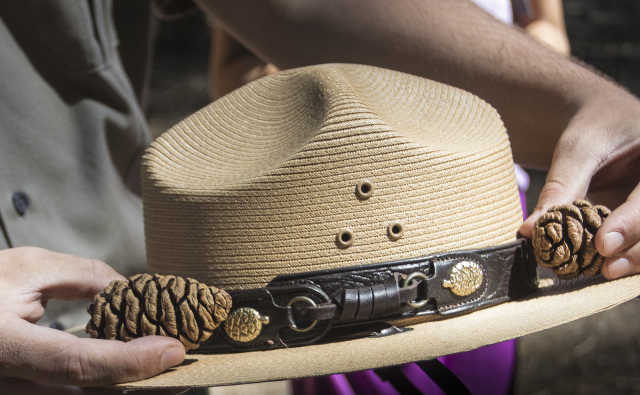 In 1929 at Yellowstone National Park, during a conference of park superintendents, a band was recommended by Landscape architect Thomas Vint. Then, this hatband was approved in January 1930 and became the NPS official uniform swag.
Trivial facts about park ranger hats
In most cases, the NPS ranger's closet includes various other styles of hats, such as ear flap hats, knit caps, ball caps, etc. That way, these rangers can wear something suitable for the particular situation.
In fact, rules forbid the mixture of seasonal uniforms. Specifically, they will not be able to combine a winter hat with a summer uniform and vice versa.
While working, rangers have to use a specialized, reinforced box to maintain their hat shape. It is a hard-sided briefcase, which is not very large, and comes with a head-sized rotunda in the center for the dome of their hat.
Current Uses of Park Ranger Hats
Of course, NPS rangers still use park ranger hats now and they're still iconic for national park service rangers.
But now these hats aren't just for NPS rangers. Instead, they are used very widely by many different people, especially camping or picnic enthusiasts.
You can even pair this hat with one of the best fishing shirts for hot weather to protect you from the sun.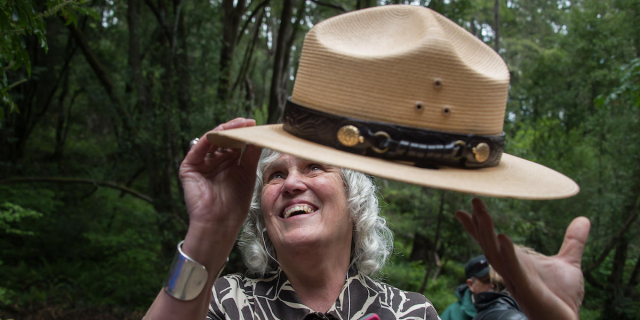 The Bottom Line
These pretty hats aren't just for NPS rangers anymore. Anyone can combine this flat hat with other items to receive unique outfits. Moreover, it will be very useful for outdoor activities in the summer, when you are moving under strong sunlight.