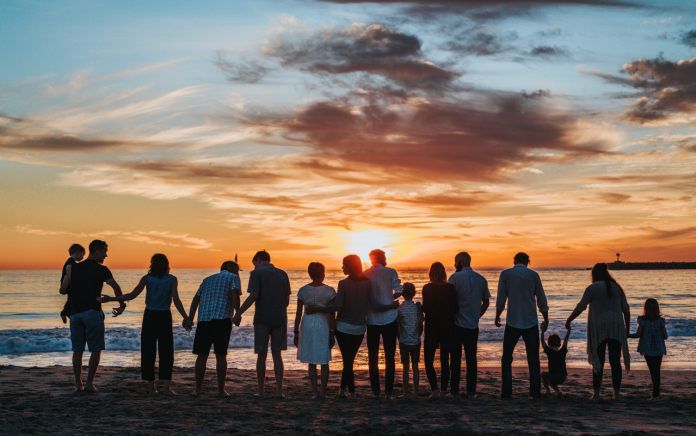 I have had to dress my family for our outdoor photos. Hence, I know how hard it could be to decide what colors to wear, and you will probably feel like me: There are just so many color schemes for family photos! And that's why I came up with some awesome color combos to make it a bit easier for you.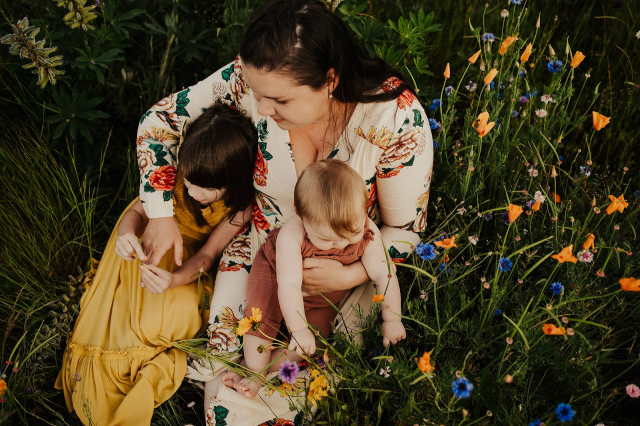 Cream, Tan, and Navy
This color scheme is highly flexible and versatile, making it ideal for any season and scenario. These colors will harmonize with greenery, vibrant flowers during the spring or bright sun, and lush foliage during summertime.
This color scheme will work well in complementing the warm tones in autumn. On the flip side, they also offer the proper contrast with the powdery white of snow.
Pink with Cream And Tan Accents
This color scheme is your best bet if you prefer a monochromatic configuration. By adding various tones and tints to pink, your family will gain the neutrals cream and tan.
This family picture photo scheme will work great for outdoor photoshoots, especially at the beach. The pink is expected to let your family members stand out slightly, while the tan and cream should perfectly harmonize with the sand.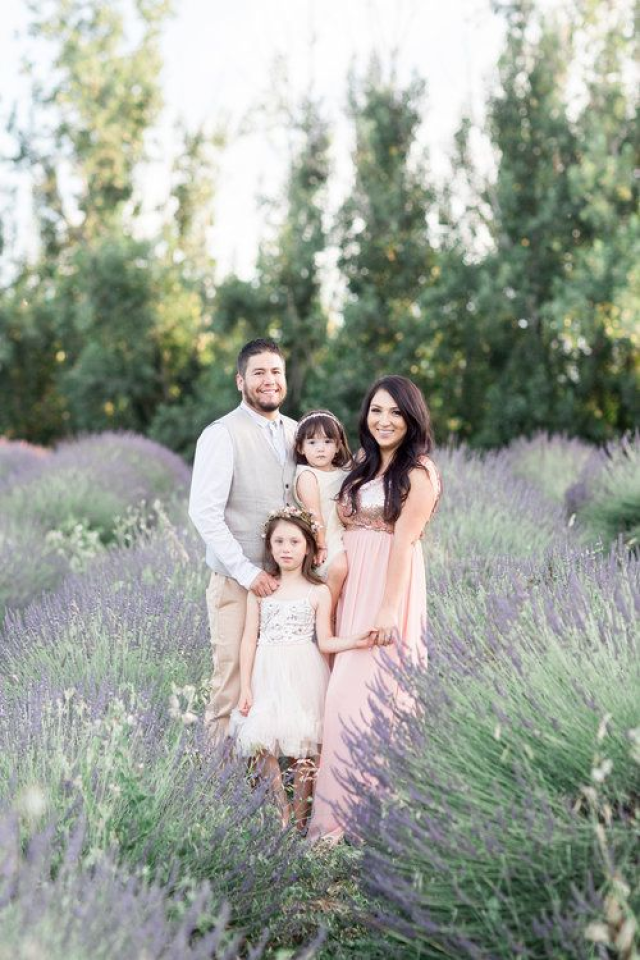 Gray, Yellow, and Navy
Blue and yellow are complementary colors, making a lot of contrast. Navy is typically piked to be the dominant or primary color. Meanwhile, yellow is often utilized for accents and accessories.
So to balance the two, selecting another neutral color like gray is okay.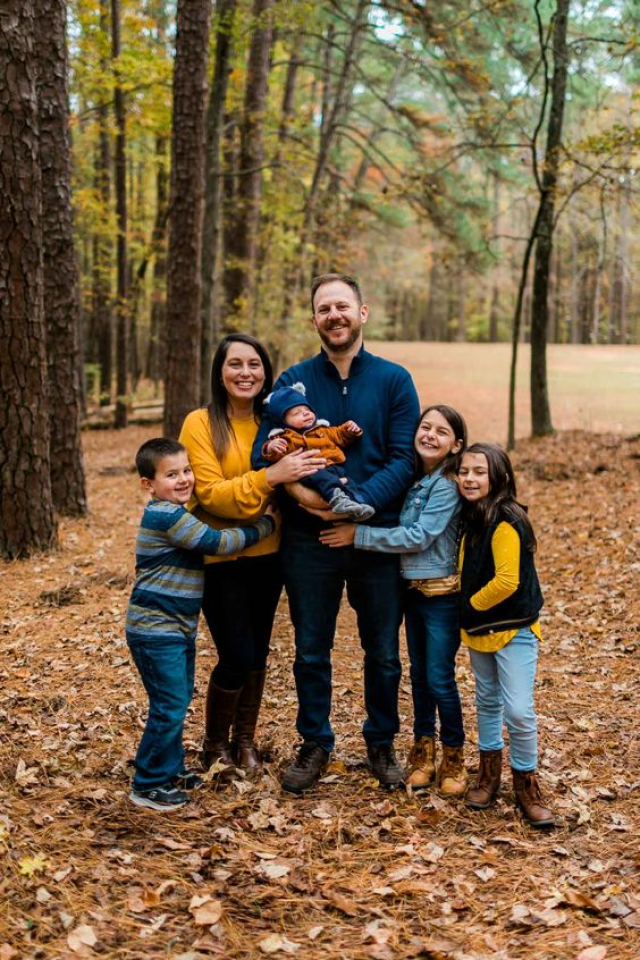 Mustard Yellow and Red
There is no denying that this mix has been popular in the graphic design world for some time. Yellow is placed next to Red on a color wheel, producing less contrast as a result.
To play it safe on coordinating outfits for family pictures, we recommend adding some neutrals, such as gray and black, to work as accents. Red and mustard yellow can be utilized to highlight certain members.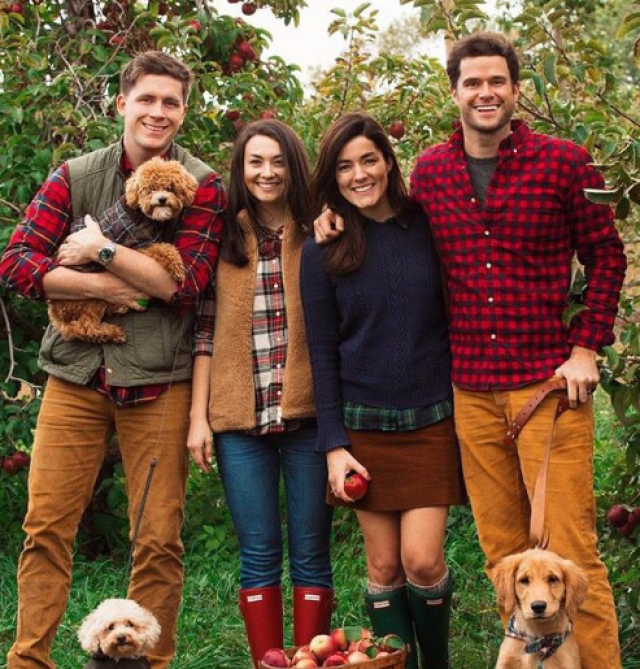 Red, Blue, and White
If you want to express love for the family and your love for your country simultaneously, this is your ideal family picture color scheme.
Because the red's vibrance may overpower the portraits, you can use blue and white items, such as unique couple t shirt designs, to balance everything.
If you love this palette, paying more attention to the location is essential.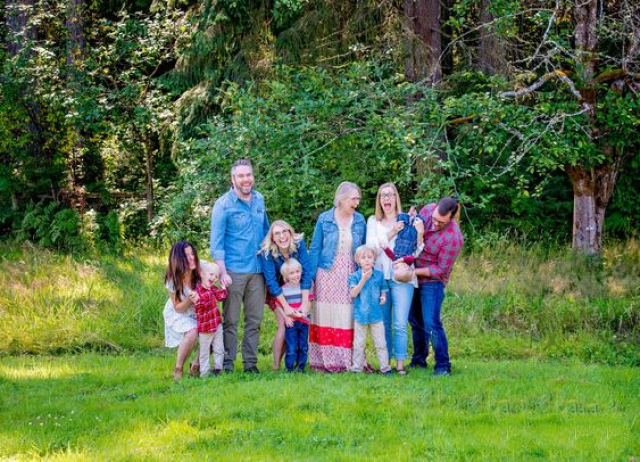 Monochromatic Earth Tones
Using earth tones is also great for incorporating a monochromatic style into your family photo color scheme.
The soft tones of cream, brown, gray, blush pink, and other neutrals should let your family members perfectly blend with the surroundings.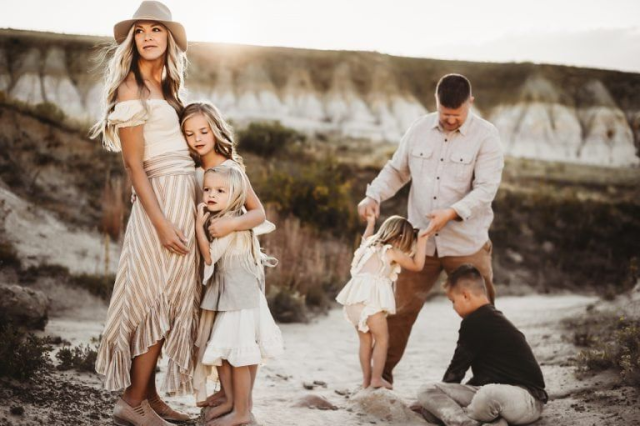 This palette is an ideal option for outdoor photoshoots, such as in the desert or on the beach.
The Bottom Line
Hopefully, our article completely answers your question, "What are the best color schemes for family photos?" Wish you and your family have meaningful and amazing photos!
Thanks for stopping by!