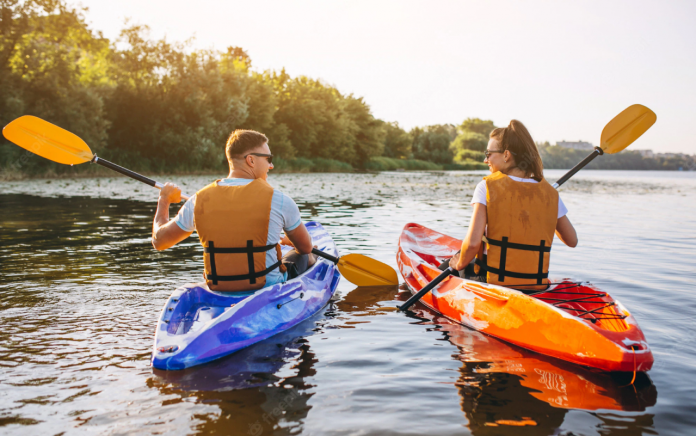 When it comes to kayaking, you'll have various clothing options. Choosing what to wear for kayaking will depend on many factors, such as the water temperature, weather, and conditions. If you kayak in the summer, sun protection is a priority. So let's equip the following must-have kayaking outfits to get a nice trip in summer.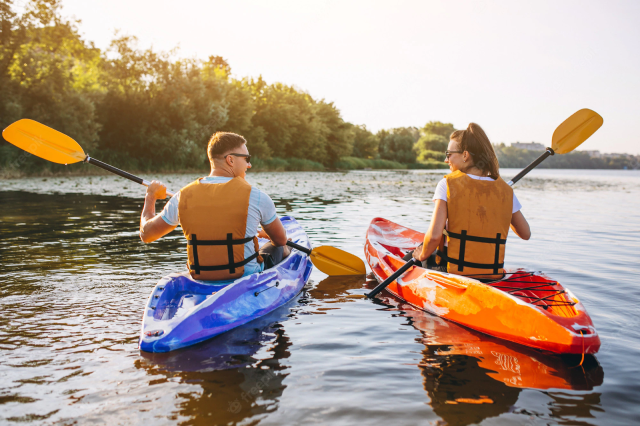 Life Jacket
Whether you are kayaking in the summer or winter, no matter how long you plan to be in the water, putting in a life jacket is essential.
This item should be your priority for safety reasons, although you may feel hot when wearing it in the summer. But better safe than sorry, right?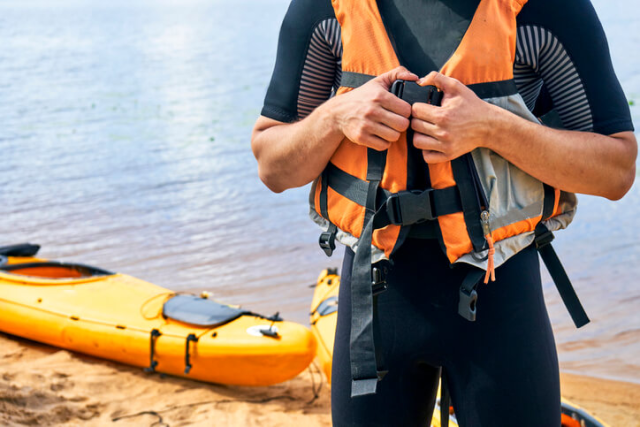 Quick-Drying Fabrics
You'll want to wear something that can dry quickly if it gets wet, and we recommend quick-dry nylon and synthetic polyester stuff. Also, it is okay to go with merino wool as it will wick away moisture, allowing it to dry quickly.
Also, it's wise to avoid anything cotton, although the material might keep you cool and wick away sweat. However, it absorbs water well, requiring you to attempt to keep it dry during your trip.
Tough But Comfortable
You'll want something comfortable and light but not too thin. You will have to change your seats constantly throughout your trip. Hence, any ultra-thin material like yoga pants would not be appropriate. On the other hand, Jeans are too chafe and binding. Just choose something in between.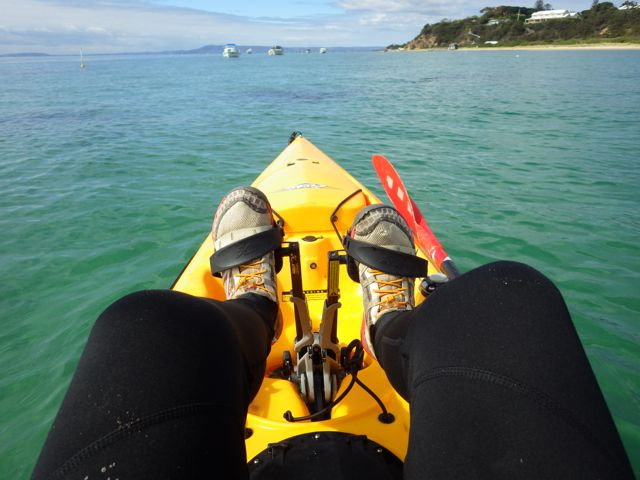 Sun Protection
When it comes to sun protection, you can't go wrong with sunscreen. Besides, it is alright to wear clothing that will deliver protection from sun exposure.
It is ideal to wear long-sleeves rash guards and other clothing made from UPF rated fabric as they will offer the protection needed for a long day out on sunny days. One of the best fishing shirts for hot weather out there will also come in handy in this case.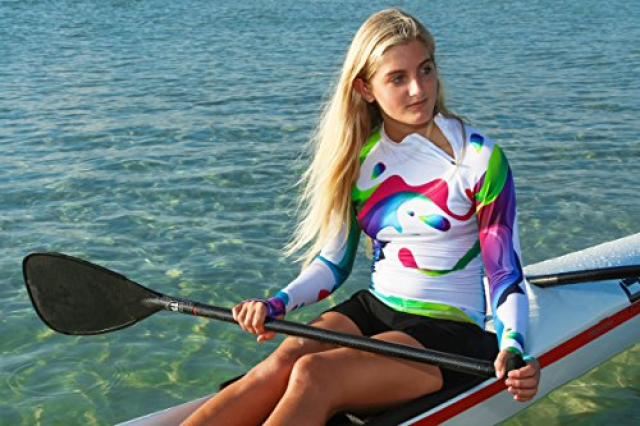 Footwear
For footwear, you just pick something that can protect your toes and the bottoms of your feet. Wear old tennis shoes is okay, but they will stink when exposed to water.
If you haven't prepared neoprene paddling booties yet, wear a hiking sandal that has a back strap. They will dry quickly and make your feet less prone to irritation.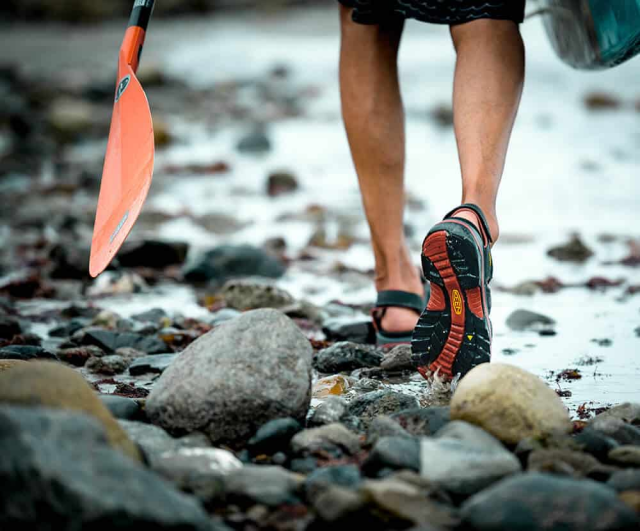 Gloves (Optional)
Whether you need gloves or not should depend on the water temperature. For example, if you will kayaking in a glacier-fed river, a pair of neoprene paddling gloves will help prevent your hands from freezing and protect them from blisters.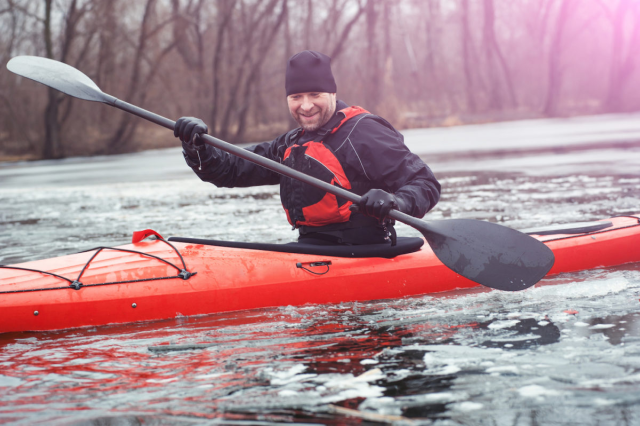 Hat
You can choose one of the wide-brim hats, such as park ranger hats, which can offer protection from the sun. You'll need to choose a hat that fits your head perfectly, so it does not blow away.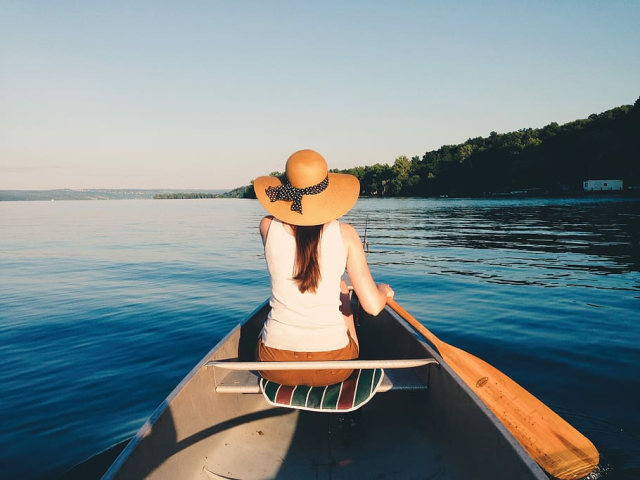 Sunglasses
Sunlight can reflect water quite strongly, while UV rays will harm your eyes. So equipping a pair of sunglasses on a sunny day is a good idea. You need to attach it with a retainer strap, which can help ensure they don't get lost if dropped.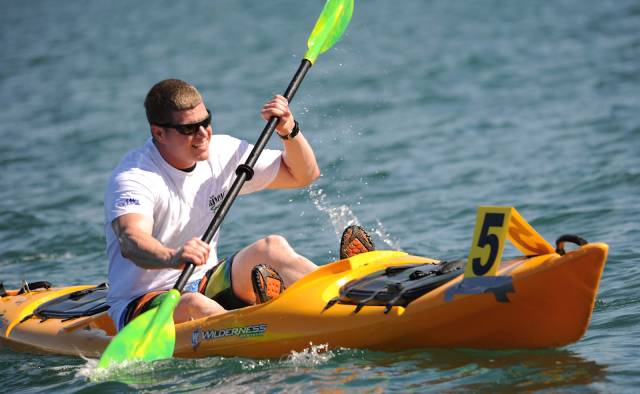 Wrapping It Up!
Now that you know how to pick kayaking outfits for your upcoming summer. Why not share our tips with your fellow paddlers so they can learn how to dress for kayaking?