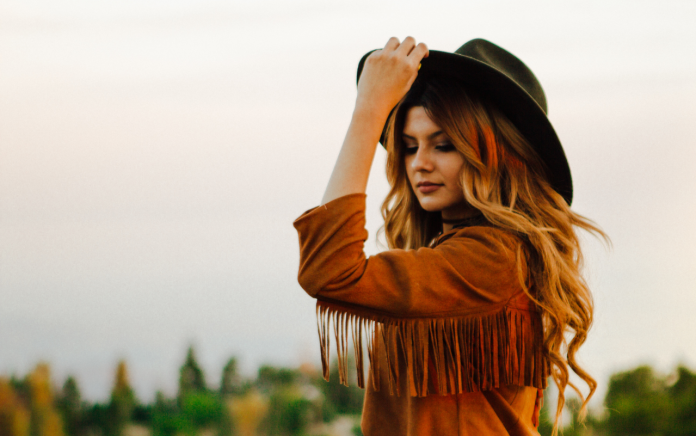 Have you just watched a movie about the old west and were impressed with the protagonist cowgirl's country themed outfits? Well, the good news is that you can get this look with some customization with your outfit. If you don't know where to start, read to the end of this article to get it done!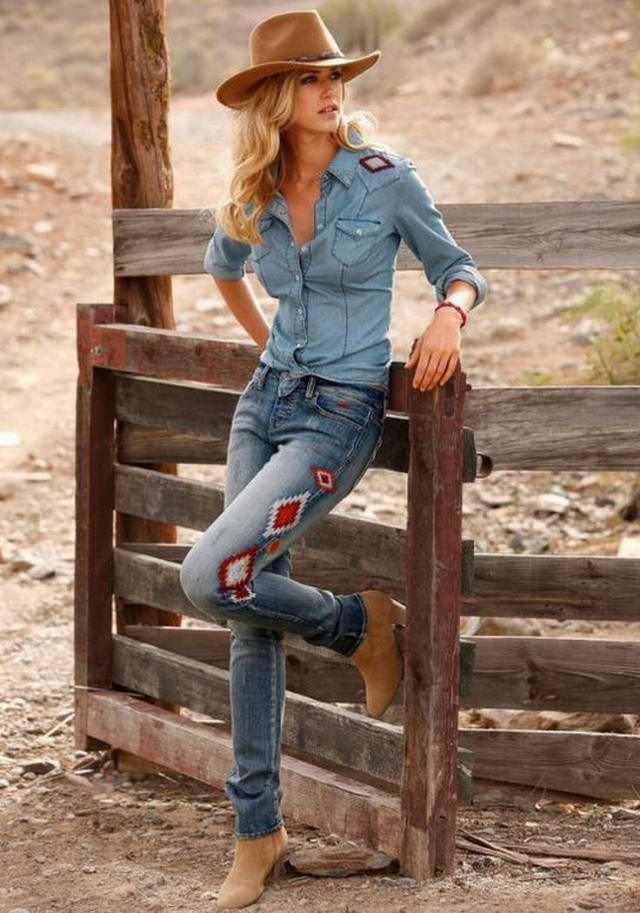 Start by Choosing Right Skirt or Pants
While men have fewer options, usually just wearing jeans, women will have a few more options, including shorts and skirts.
Of course, jeans are still the classic option when talking about country-themed. Even so, you can make them a bit flashier than usual.
Sparkles and studs on the front or back pockets are popular with the trendier and younger set. If you want to increase the charm, you can go with close-fitting ones.
Jeans are versatile because they can work well with many different styles. You can even pair it with a race car driver jacket to become a hot girl when standing next to your motor.
Denim skirts (long and short), cut-off denim shorts, short-shorts, and floral & flowing skirts will also work well with the country-themed. Ideally, they should be accompanied by a hunting camo print or an American flag.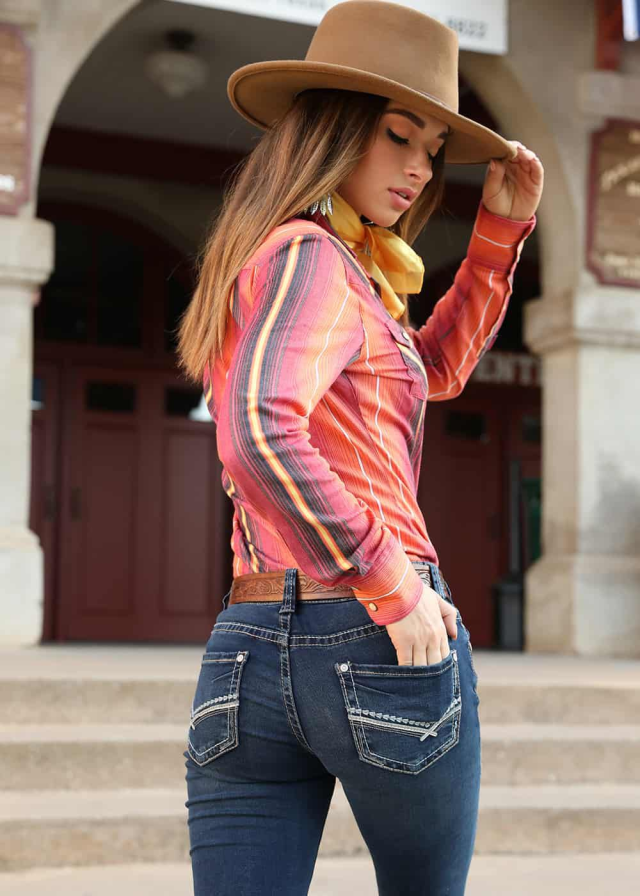 Pick A Proper Shirt
Women's tops also come in various styles, prints, and colors. Some prints, such as plaids, rustic florals, and embroidery, are a good choice for country-inspired.
Beyond that, among shirts available out there, Long-sleeve button-downs tend to be more popular among country-themed enthusiasts.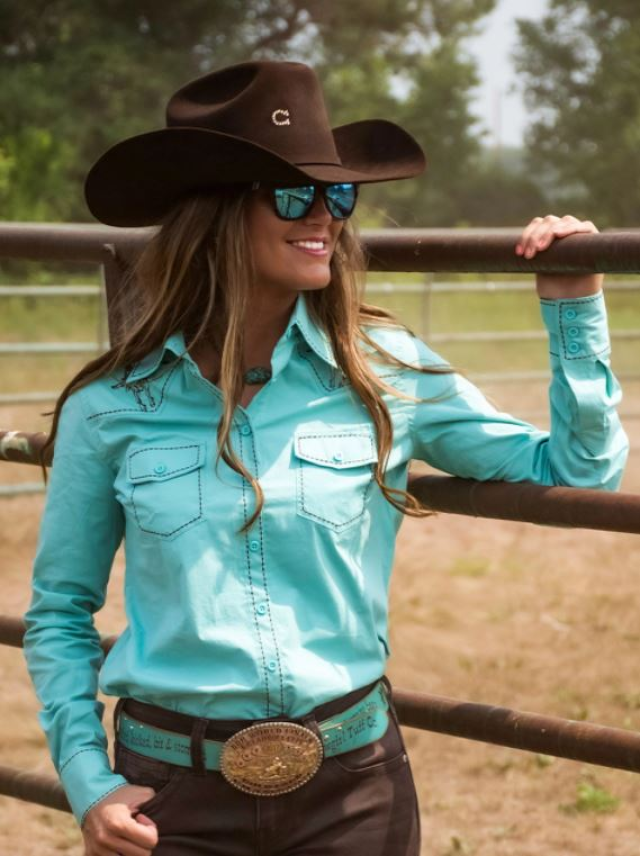 Go With a Loose and Airy Dress
It is okay to slide in summer-style dresses that loose and airy. Choosing dresses with a loose fit or featuring a bodice and flowing skirt is wise. Both will work well for the classic country profile.
You should also choose something that goes with light, floral prints, fringed or studded detail, and leather belted or lace accents.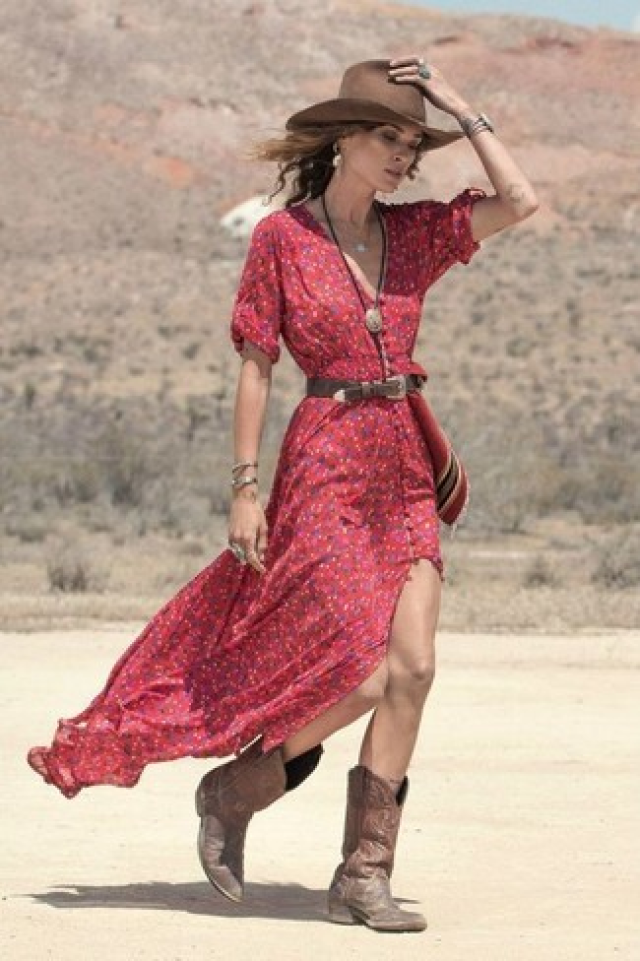 Looking for Great Boots
There's no denying that boots are the soul of country-themed outfits. It is also a satisfactory answer to "What to wear to a rodeo?"
For women, the option for cowboy boots also varies, ranging from tooled leather boots that feature a squared-off toe to floral embroidered ones that have a pointed toe.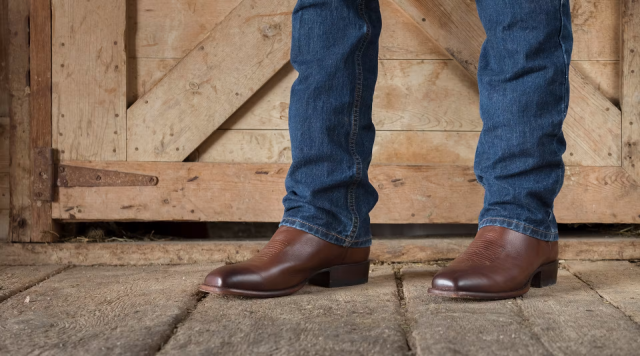 Get a Hat
The cowboy hat is one of the standard symbols of the western or country cowboy style. Generally, cowboy hat options for women are quite the same as for men, felt or straw, solid colors, but there is more leeway in adornment.
These hats may feature more elaborate studded details, rhinestones, or turquoise accents for added flash.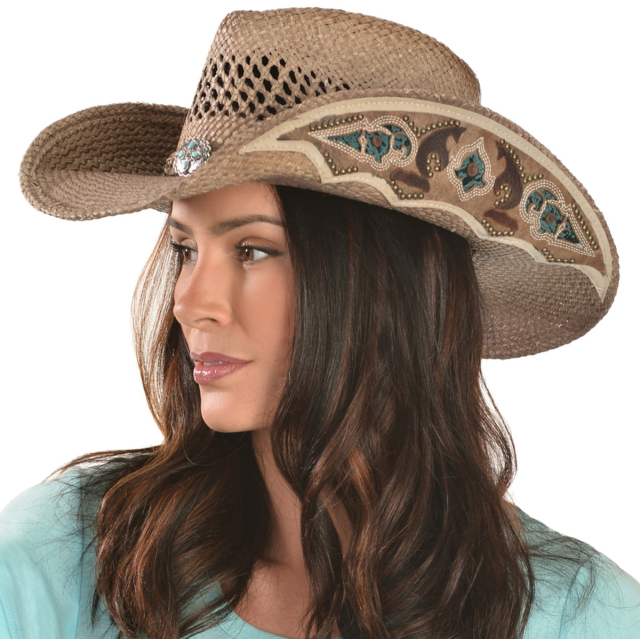 Wear a Bandana
The country-style also favors bandana as ranchers or cowboys will wear it while on the road to avoid dirt and sand from sticking to the mouth and nose. 
A bandana tied loosely over your hair or around your neck can add a touch of country whimsy. Besides, you can pick bandana-print dresses and shirts that pay homage to country style.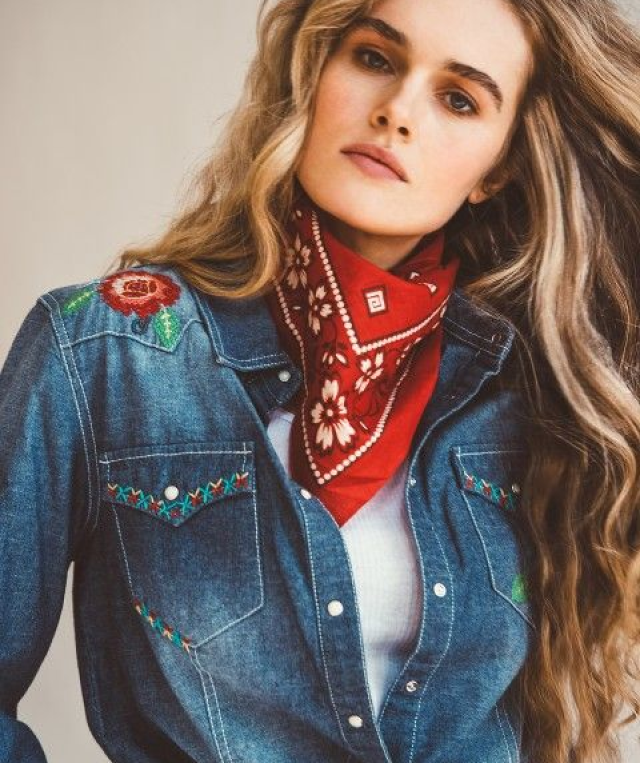 Pick a Great Belt
Belts for women are available in two main styles: modern and classic. The modern belts can be seen and are worn over your shirts, while classic ones are worn through your belt loops.
Pairing a classic belt with a chunky buckle with shorts or jeans will instantly give a country feel to most outfits.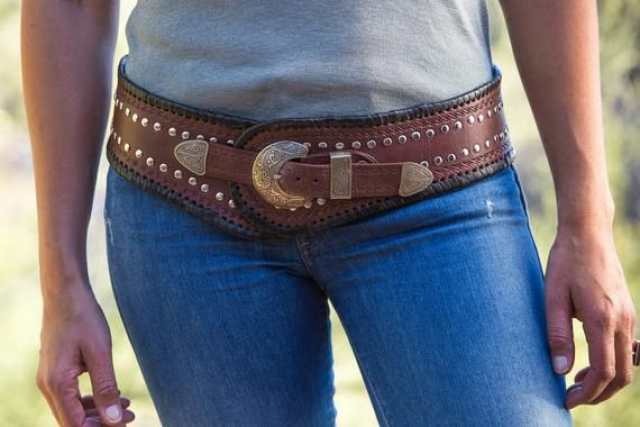 Conclusion
So you have it! Above are the essentials to get country-themed outfits. It's straightforward to do, and you'll soon have the look you've wanted. Good luck!