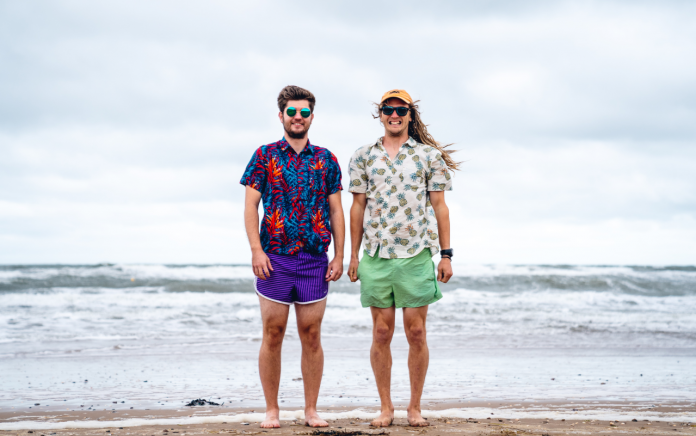 If you're planning a trip to Hawaii in 2022, it's essential to start shopping for some Hawaii vacation outfits for your big journey! Whether you're traveling to Kauai, Maui, Lanai, Oahu, or the Big Island, it is a great chance to dress for outfits for Hawaii vacation that you can't wear for the rest of the year!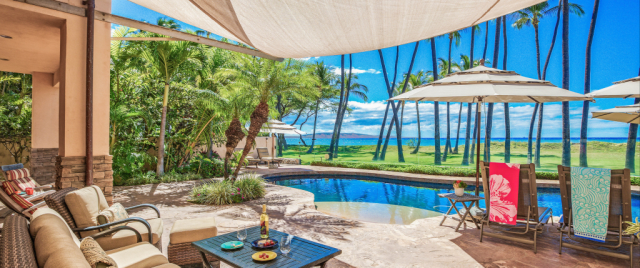 Hawaiian Shirt and Denim Shorts
You can't go wrong with this cute and simple outfit for your Hawaii vacation. Its main advantage is that it is very simply versatile, as denim shorts almost work well with any shirt, thanks to their versatility.
This set will work well with regular touristy activities, but you should avoid wearing it for hiking unless you want to end up with a disgusting sweaty mess.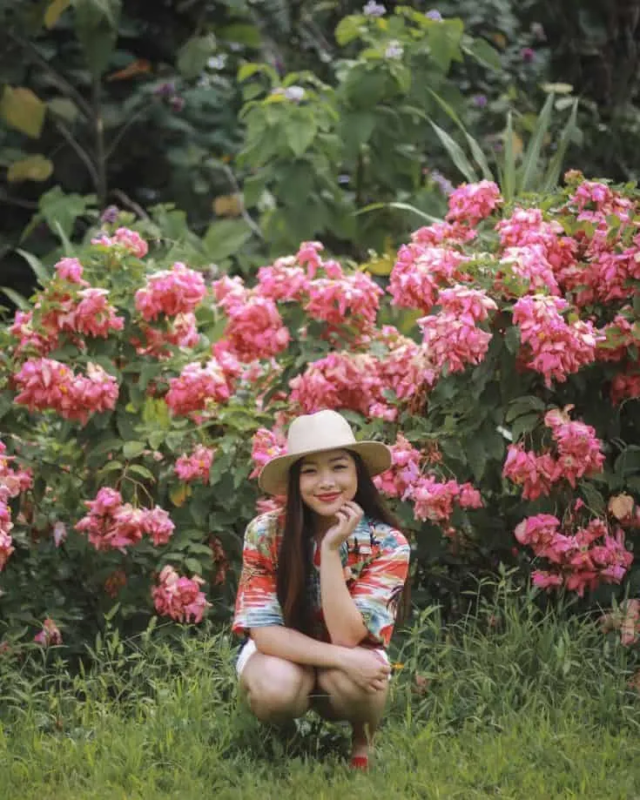 Athletic Shorts Pair With Sports Bra
Don't be nervous that it might be too scandalous when combined with athletic shorts and a sports bra. In fact, you will most likely come across many girls dress this way on your hikes.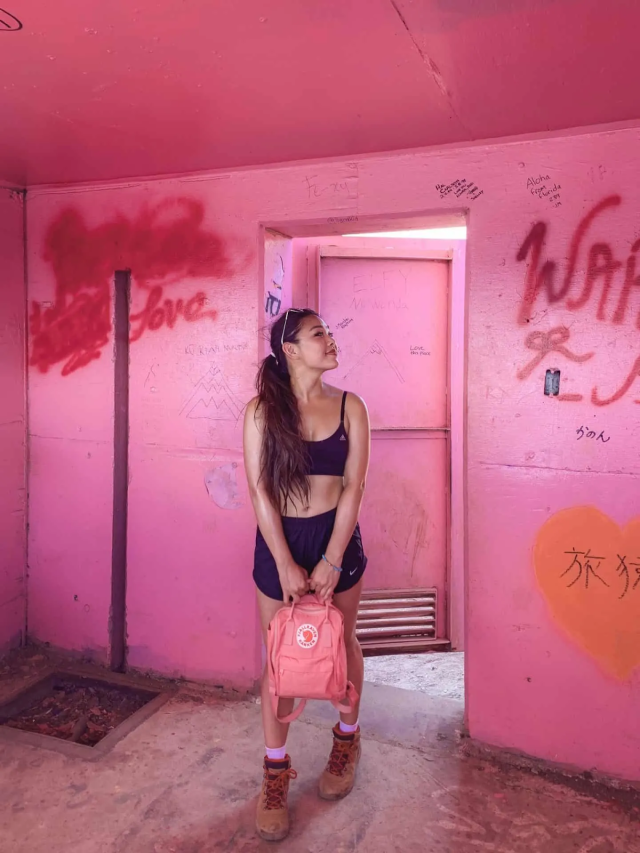 Athletic Shorts Pair With Sports Bra
One Piece Swimsuit and Denim Shorts
You will get an easy yet super cute Hawaii outfit by combining one piece swimsuit and a pair of shorts.
This outfit will work great for a day of doing water activities like snorkeling or exploring the beach.
As a bonus, changing into or out of your swimsuit is unnecessary, which is very useful when you're at a beach without public bathrooms.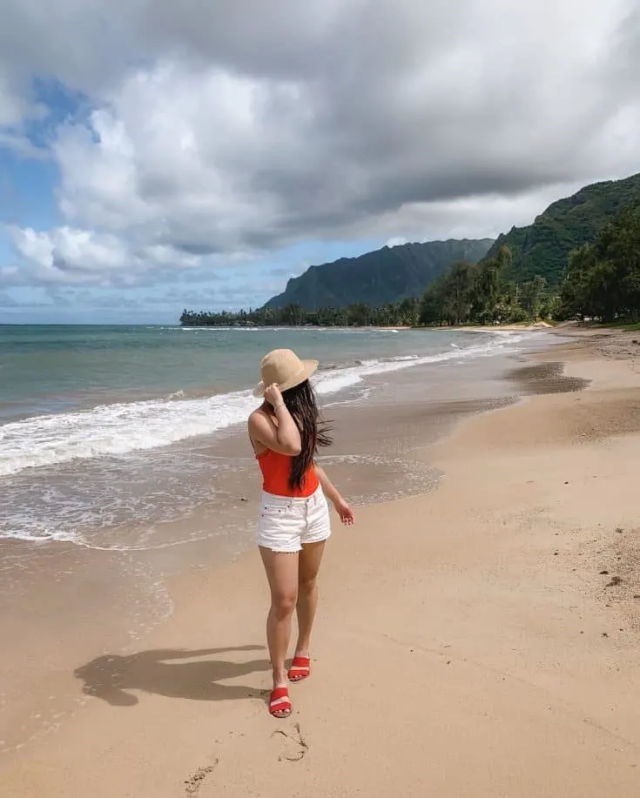 A simple T-Shirt and Denim Shorts
You should bring at least one pair of denim shorts on your Hawaii vacation as it is such a versatile item for all your outfits! And the combination of a simple tee and shorts would be an option worth trying.
But if you choose to go this way, you should avoid wearing white shorts for any adventurous activity. Otherwise, you will end up with dirty shorts after every trip.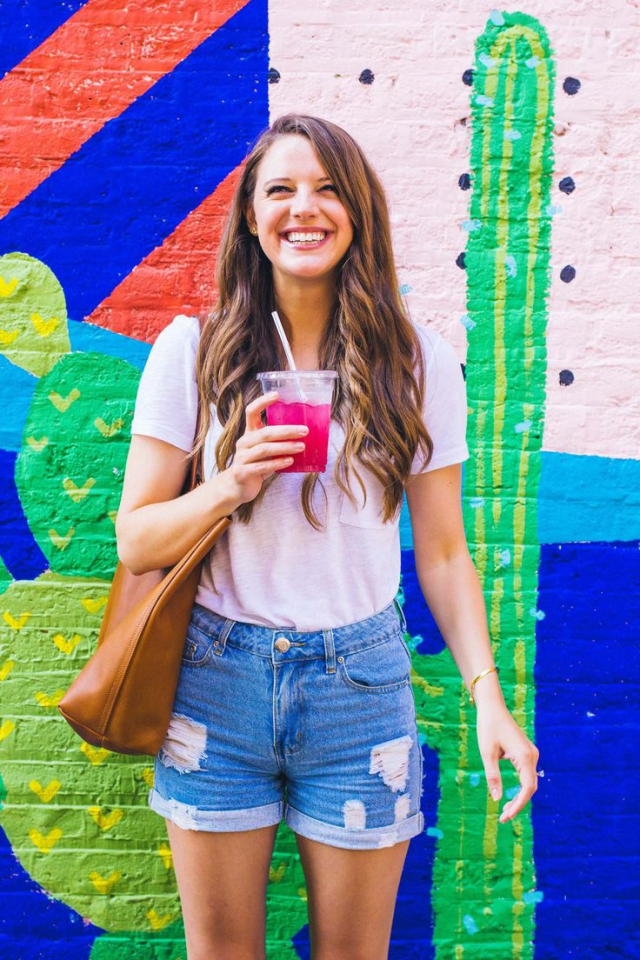 Mini Dress
What's cuter than wearing a mini dress on your Hawaii vacation?
While you may not want to wear them while hiking, they're great for the windier evenings on the beach. It's also a reasonable answer to, "How to choose casual casino outfits?"
Also, it is okay to pair it with a straw hat, and you will be fine with that!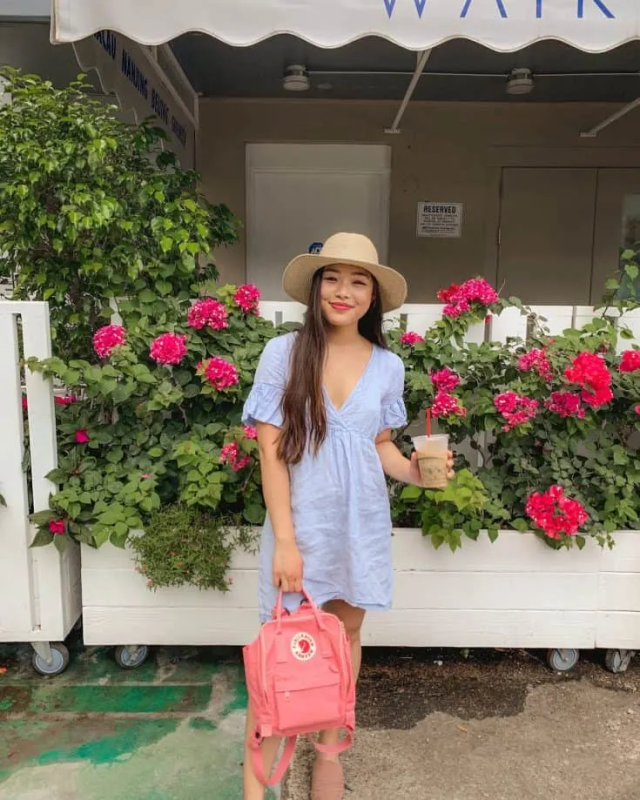 Midi Dress
You can't go wrong with the midi dress as it is ideal for any vacation, including a Hawaii vacation. With it, you will make some cute Hawaiian photos. It's even our favorite outfit when it comes to Christmas party dressing ideas.
You'll also love wearing midi dresses throughout your trip as they are so darn comfortable and don't fly up in the wind.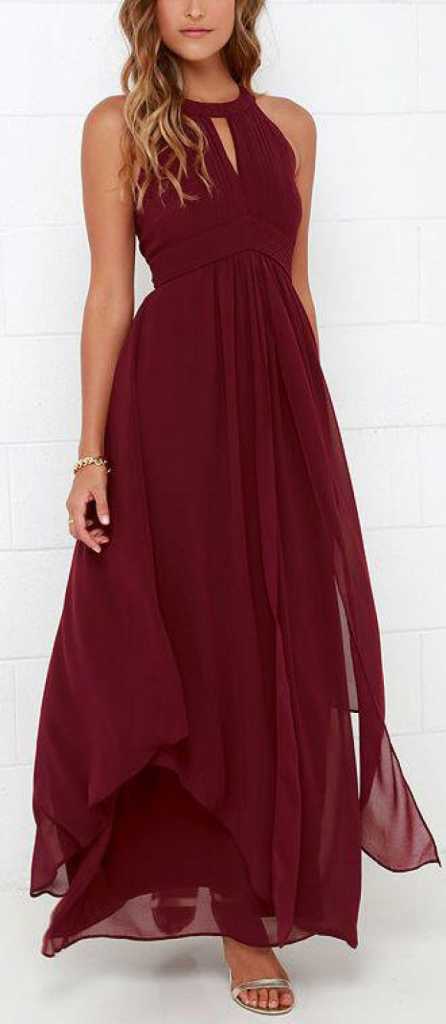 Conclusion
Thanks for reading our guide on how to dress for the Hawaii vacation. We hope that you now know what kind of clothes to wear in Hawaii, so you can make great outfits.