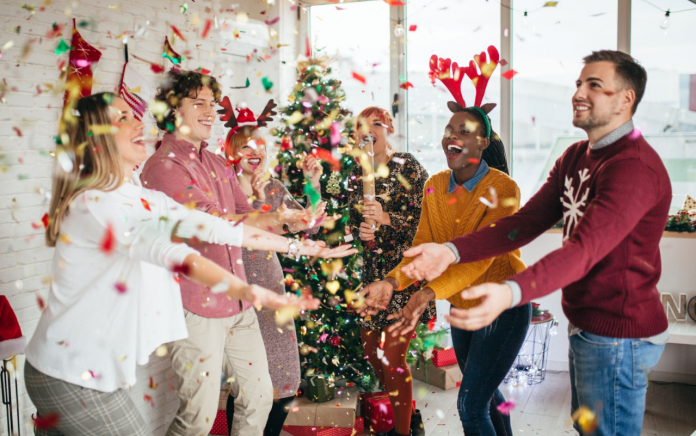 If you are confused about what to wear for a Christmas party, you've definitely come to the right place. There are various Christmas party outfits available, which may leave you overwhelmed. To make things easier for you, we have developed seven good ideas to ensure you are never stuck when discussing dressing for a Christmas party.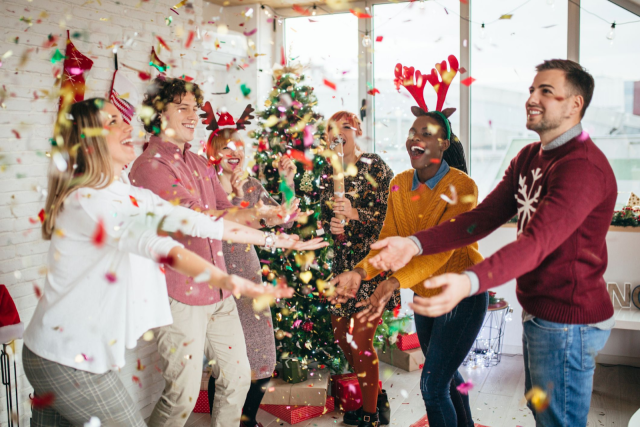 Sequin Top Pair With Jeans
This outfit lets you keep a casual look but still gets a little bit of Christmas sparkle. Pair the strappy sequin top with skinny black jeans, and a court shoe is ideal!
Alternatively, you can also wear your hair in a pony and apply red lipstick to gain a glam yet effortless look.
Retro Vintage Cocktail Dress
If you're daring, don't hesitate to try this bold vintage cocktail dress now for the upcoming Christmas parties! The cap-sleeved and knee-length design will ensure that you look phenomenal while being covered in the right places.
Finish off your outfit with a nice pair of rounded heeled pumps and a loosely waved hairdo.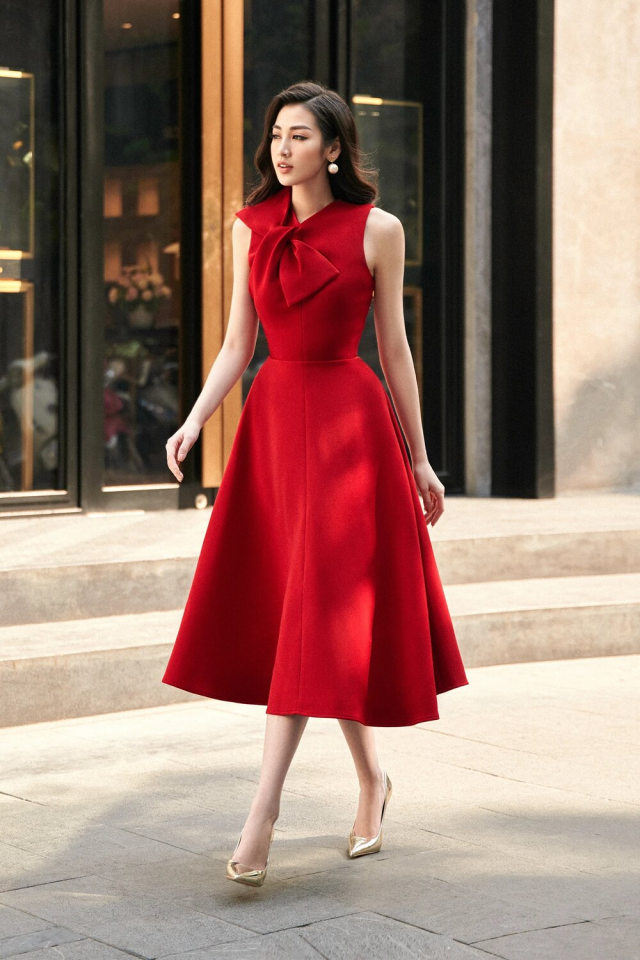 Two-Piece Suit
If you're not a fan of a dress, this two-piece suit will be the right way to go!
The tortoiseshell buttons should add detail to the long blazer. Then, all you need to do is combine it with a plain tank top and a nice pair of heels.
Do not worry if you don't like something high heels. This Christmas attire will work well with some brogues.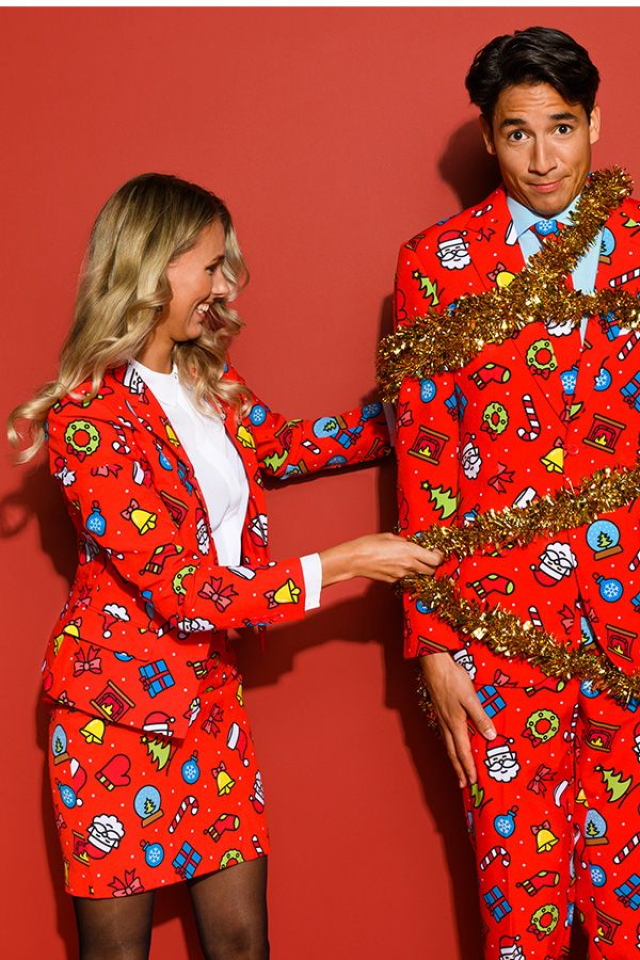 Velvet Cocktail Dress
You wouldn't go wrong with a velvet cocktail dress at fancy Christmas parties, and we recommend the emerald green or scarlet.
Its long sleeves will keep you warm, while its ruched detailing should be flattering on your body. To complete your jaw-dropping appearance, combine it with a nice strappy heel and some statement earrings.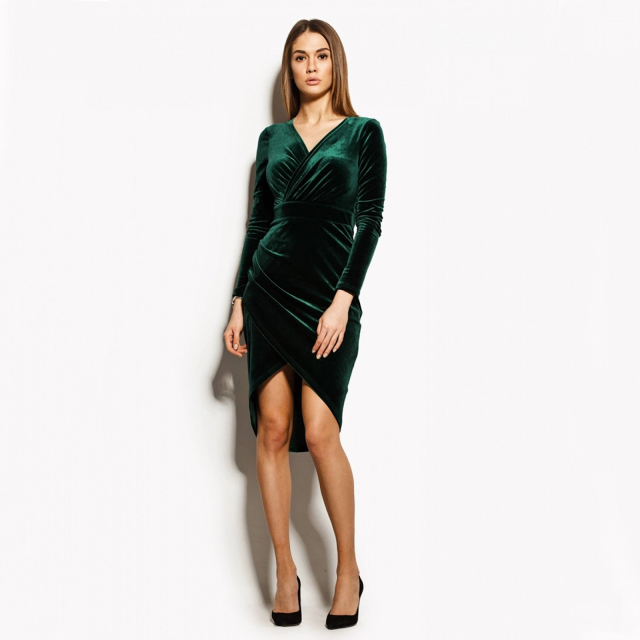 Tulle Maxi Skirt
The tulle maxi skirt is available in various colors and should be ideal for any kind of event, including Christmas parties. Many people even consider it one of the good ideas for cute church outfits.
It is okay to pair this skirt with a pair of trainers and a cropped jumper or t-shirt. Also, you can have a super glam look with an off-the-shoulder bodice, a lovely pair of strappy heels, and a waist belt.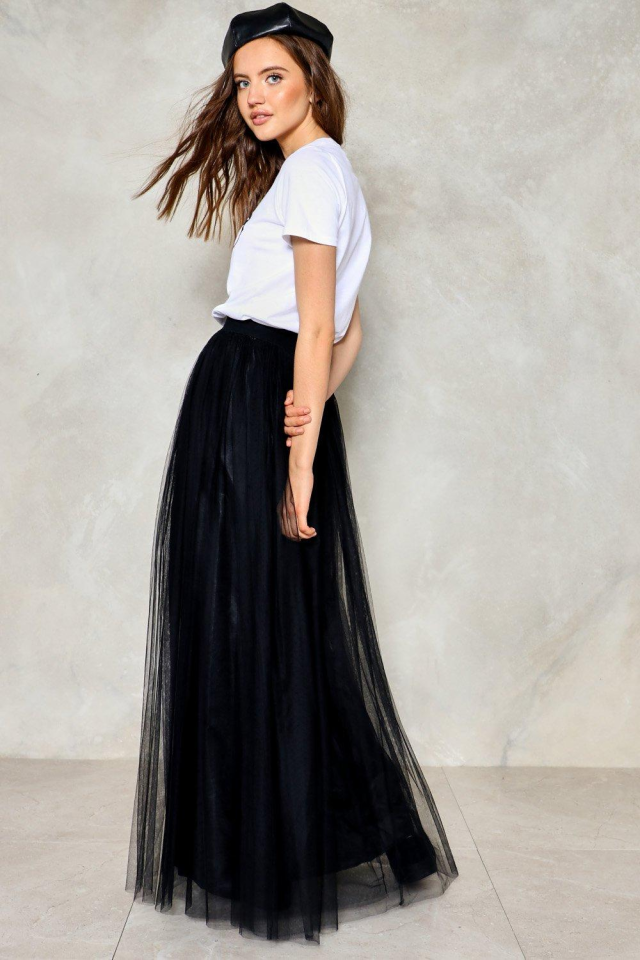 Mesh Blouse
Want a smart-casual vibe? A detailed mesh blouse will work great. You can wear this versatile top with your favorite pair of jeans or smart pants.
There is no denying that you use this eye-catching blouse for any occasion, and a Christmas party is no exception.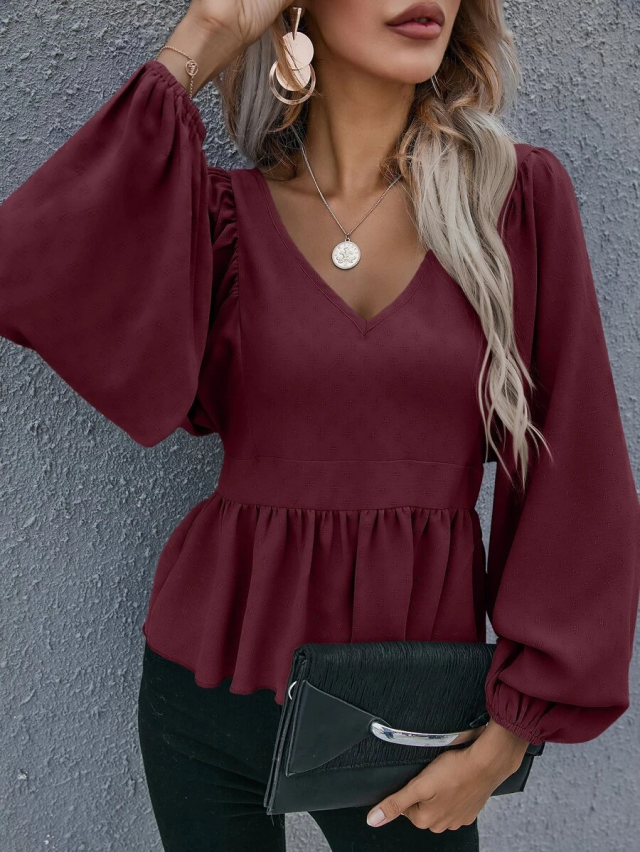 Off-The-Shoulder Jumpsuit
This off-the-shoulder jumpsuit is also popular for any seasonal party. This Christmas attire will give you charm and appeal, thanks to its ruffled off-the-shoulder detail is elegant yet simple.
You can pair it with a cute pair of dangly earrings and strappy heels. Also, it is alright to dress it up with a pair of ballerina pumps or flats.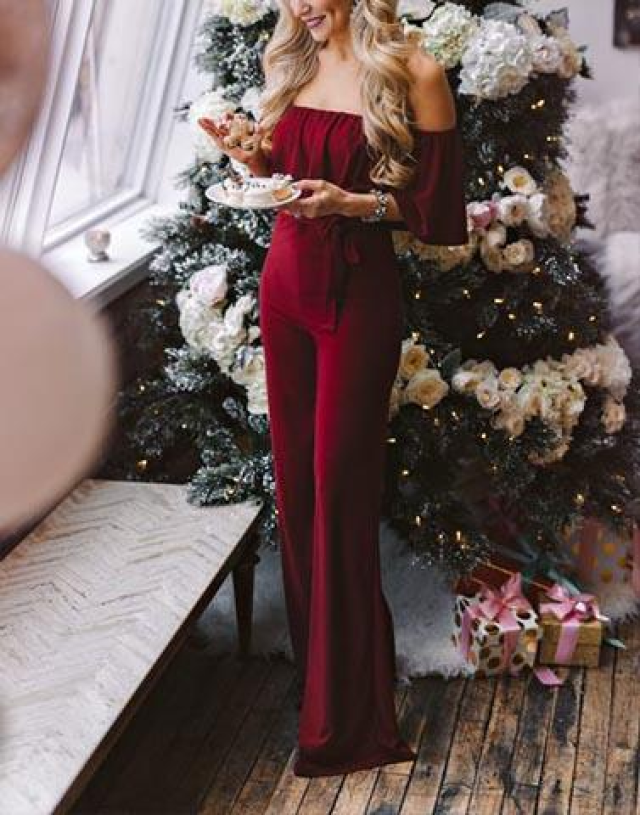 Wrapping It Up!
You don't have to break the bank to buy something fancy to dress for your upcoming Christmas parties. Just stick to our suggestions, and you'll surely be the best-dressed person at the party!
Thank you for reading!